Banner-min
We use advanced technology for our eye examinations to guarantee precision diagnostics
We use advanced technology for our eye examinations to guarantee precision diagnostics
We use advanced technology for our
eye examinations to guarantee
precision diagnostics
Banner-min

Experience Advanced
Vision Accuracy
High precision vision from
eye exam to lenses
High precision vision from
eye exam to lenses
High precision vision from
eye exam to lenses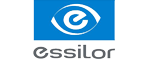 Experience Advanced
Vision Accuracy
High precision vision from eye exam to lenses
We use advanced technology for our eye examinations to guarantee precision diagnostics
High precision vision from
eye exam to lenses
Banner-min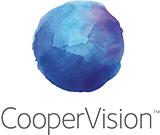 We use advanced technology for our eye examinations to guarantee precision diagnostics
A full range of contact lenses to fit
your unique vision, lifestyle and
budget needs
A full range of contact lenses to fit
your unique vision, lifestyle and
budget needs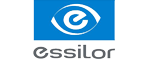 A full range of contact lenses to fit your unique vision, lifestyle and budget needs
We use advanced technology for our eye examinations to guarantee precision diagnostics
We use advanced technology for our eye examinations to guarantee precision diagnostics
High precision vision from
eye exam to lenses
All 2nd Pair Half Price In-Store
Free Single Vision lenses for Designer Frames
Welcome to Boatmans Optical
Boatmans Optical is an independently family run Opticians with two practices based in Chelmsford and Ongar. At Boatmans Optical we take pride in the care that we provide. Our highly trained Optometrists, offer the highest standard of healthcare, we work with the latest equipment including Optomap retinal scans and OCT.
Emergency eyecare
MECS service
Boatmans Optical offers Emergency Eye Care services to all patients. In many cases we can save you the waiting time at the hospital emergency department as we can successfully treat many eye conditions in practice.
Read Our Patients Testimonials
Excellent friendly helpful staff if I could give 10 stars I would best opticians I've ever been to always great service ?


Tuesday - Saturday: 9:00am - 5:00pm Sunday & Monday Closed
Tuesday, Wed & Thursday: 9:30am - 5:00pm Saturday: 10:00am - 2:00pm Sunday, Monday & Friday Closed