What is blepharitis?
Blepharitis is one of the most common chronic eye conditions in the UK, affecting the eyelid margins. Anterior blepharitis affects the base of the eyelashes, while posterior blepharitis is when the meibomian glands that produce the lipid layer of your tear film become inflamed. Common symptoms of both include dry, red, sore, gritty, and itchy eyes, with crusting and white scales at the base of the lashes sometimes forming too.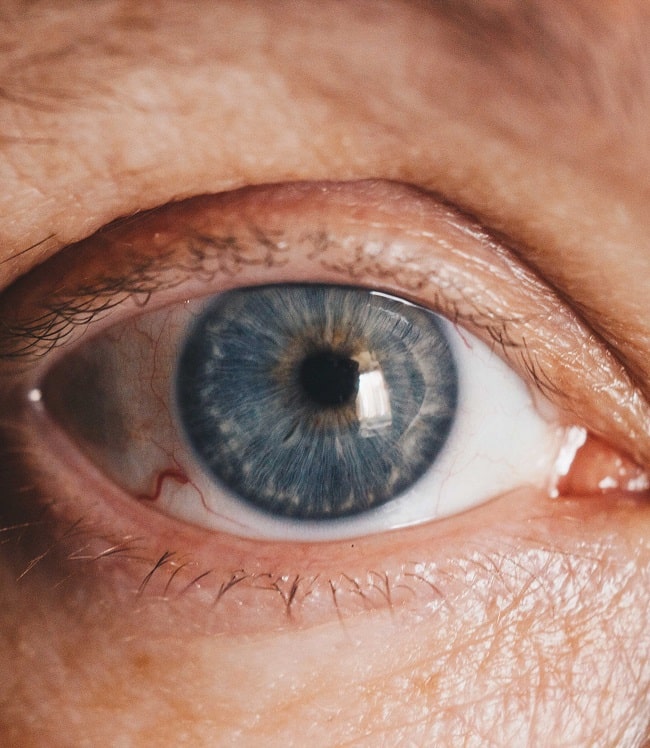 Blepharitis is more common in people aged over 50, however it is possible for people of every age to develop it. It is one of the contributing factors towards Dry Eye, and often, individuals will experience a combination of both. Although blepharitis doesn't usually cause serious damage to the eyes, it can be extremely uncomfortable to live with.
Causes of blepharitis
The cause of blepharitis is still being researched but many medical professionals believe it may be linked to skin conditions such as eczema and acne, or allergies. People who suffer with asthma are also more likely to experience blepharitis. Usually, excess bacteria are what causes the eyelid margins to become clogged, leading to inflammation and irritation.
Treatment for blepharitis
As there is no permanent cure for blepharitis, our optometrists will usually recommend using specific eye drops, antibiotic ointment, or steroid eye drops and will advise you when and how often to use them.
Aside from this, it's important to get into the habit of a good eyelid hygiene routine to manage blepharitis effectively. Ideally, you should follow this twice a day, even if you have no symptoms at the time. The steps below will encourage the production of healthy tears, which lubricate the eye and alleviate inflammation. Do make sure you wash your hands before and after treatment.
Step 1. Warm compress
Use a warm flannel or a microwavable eye bag for this. An eye bag has the advantage of being easy to heat to just the right temperature and releases heat slowly unlike a flannel. Hold the compress firmly over your closed eyes for about 5 minutes. Be careful not to make it too hot and burn yourself. The aim of the compress is to soften any hardened oil secretions in your meibomian glands.
Step 2. Massage
Immediately after the hot compress, massage your eyelids using your forefinger to clear the oil out of the glands. Do this in a downward motion for the upper eyelid and the opposite4 direction for the lower eyelid.
Step 3. Cleaning
It is important to clean away any oils, crusting, debris and bacteria on your eyelid margins and between the eyelashes too. We recommend using either a cotton bud or makeup pad moistened with warm water, or an eyelid wipe specially designed for blepharitis for this. Use it to gently but firmly clean the edges of the eyelids. Clean both the outer and the inner edge of your lower eyelid by gently tilting it outwards with your finger. For your upper eyelid, we recommend closing it to ensure you don't accidentally prod your eye while trying to clean it.
Book an assessment
If you think you have blepharitis, there's no need to suffer in silence. Why not come in for an assessment with our experienced optometrists? We can then get started on diagnosing your symptoms and customising the best treatment plan for your individual needs.